Ann Shuch: Cannabis Entrepreneur Profile
Ann Shuch is the founder of Erbanna, a brand created for women that provides fashionable odor proof stash bags and cases, allowing you to discreetly hold your flower in style. We sat down with this inspirational cannabis entrepreneur to discuss her personal missions in the cannabis industry.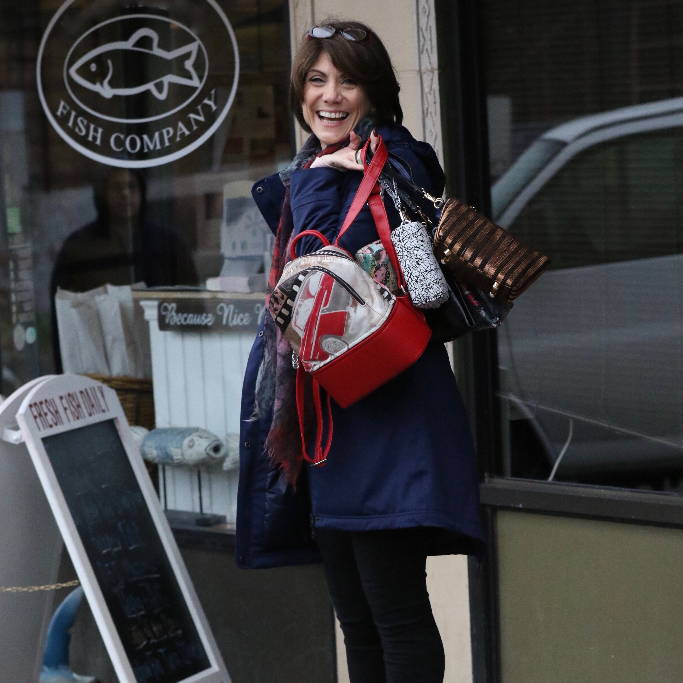 What advice do you have for aspiring entrepreneurs in the cannabis space?
"The Cannabis Industry is moving and growing. There are a lot of very smart and creative people out there trying to find their place in it. If you're looking to jump in to this business just remember, it's still business. There is a lot of work and money involved in a start up so make sure you're not only passionate about the industry, but specifically what you are doing in the industry. I love what I'm doing, but there are days that I'm like buy my bags or not, I don't care! Of course I care , it's what drives me everyday. This is a grind, it helps to love what you're doing. My advise, take your time, extensively research and vet it. Other than that I'm having a blast in this industry and meeting incredible people!"
Tell us about your company and how it got started. What do you do / what is your mission and why?
Several friends and I were going to a comedy show. We wanted to partake before the show and that's when the lightbulb when off. Four grown women, sitting in a car pulling out baggies, looking for lighters, paranoid about the smell coming out of their bags - we were a mess. Only we didn't know we were a mess because we had been putting up with this for so long. As I looked around I thought, why is this still happening? So the very next day I set out to find something smell proof that didn't scream "I'm carrying pot!" in my bag. I searched the internet, to no avail and decided to take a trip to Colorado. Since they had recently legalized I thought maybe they had something locally that wasn't showing up in my searches. But again - nothing. After talking to a friend who is now a business partner, he told me that I could do it myself and offered to help as he had experience in manufacturing and producing bags. I jumped at the opportunity and the rest is Erbanna history! My mission has always been to have something discreet for women that looked good and was fun to carry. Combining pot and accessories, yes please!
What made you want to get into the cannabis industry? What makes you excited about this space?
I never really wanted to get into the Cannabis industry, it just sort of happened. I have been a rec user for a very long time and I saw a need. I guess because legalization was just beginning in Colorado, I thought, well I can combine the things that I love; design, smoke and meet like-minded people as far as marijuana was concerned. I almost felt like I was waiting my whole life to put these things together!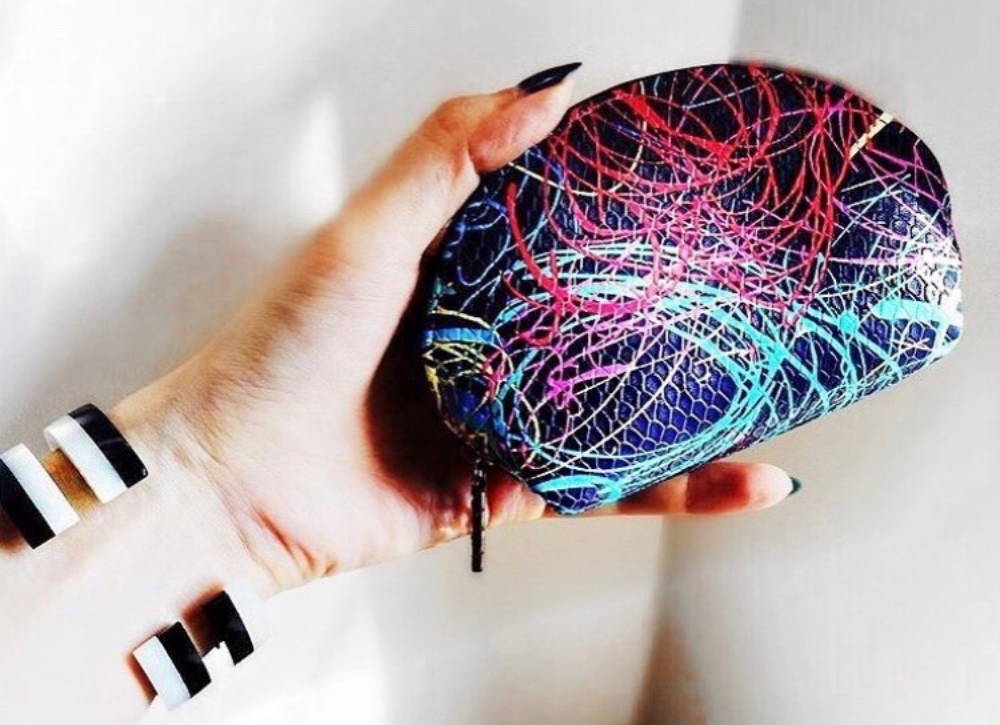 Education among consumers and the business community is very important to the cannabis movement. What are your favorite educational resources (sites, blogs, podcasts, books) you would recommend to our audience?
There is so much information out there and new online magazines showing up everyday! I consistently use The Cannabist and Marijuana Business Daily as the first place to receive information. MBD keeps me up to date on state issues and the Cannabist provides daily news stories surrounding the industry.
Other than that I am an NCIA member and they send newsletters, and are hooked in with BDS analytics which gives great insight into understanding and knowing the cannabis consumer through sales statistics in different states. I love this because as someone who is making bags for marijuana, it's good for me to understand whether flower is holding steady or has there been a significant growth in oils vs. edibles. Things like this help Erbanna's development. NCIA also holds tri-state quarterly caucuses, which I attend, and they always have terrific speakers! I also attend Women Grow meetings when I can for networking.
I also breeze through articles in PUSH magazine, a Seattle based mag created by women. They have articles on pop culture and intertwine with marijuana articles. It's quarterly and I really enjoy it. I wish I had more time to read, because there are so many great sources now - we've really come a long way!
What people or brands in the cannabis space do you admire / inspire you right now?
What inspires me in this industry are people who are visionaries. People who know how to take their passions and make them work in this space. This industry is tricky, whether you're advertising, growing, or selling ancillary products. Understanding the ins and out can be difficult. People who can look beyond what is directly in front of them and can extrapolate, that's what inspires me.
Jason Pinsky is the first one to come to mind.. Earlier this year Clover Leaf University and the Cannabis Business Awards honored Jason with a roast and award, crowning him "King of Mainstream Marijuana." This is a kid from Brooklyn, who, believe it or not my brother and sister in law used to babysit for, who first used recreationally, then understood the benefits of medical marijuana, became an advocate for legalization, went on to judge Cannabis Cups for High Times and is now the first Cannabis producer for the VICE TV show Bong Appetit and remains one of the warmest men I've ever met. Jason Pinsky is the brand! This is a great story of passion and commitment.
Another, Women Grow is inspiring for understanding that women have not only a place but significant roles in this industry. They've set up networking events across the country which are educational and validating. In a few short years, they have grown very rapidly and their brand awareness is astounding. They continue to keep their finger on the pulse of the community and aren't afraid to make changes.
And finally, Sari Gabbay who runs Redefining Cannabis and has just started Cannabliss Retreats. Her vision and endless energy inspires me. How she is going about literally "redefining what cannabis usage means" is admirable. Sari has immersed herself in the Cannabis Industry and now has two brands Redefining Cannabis and Cannabliss Retreats. She has married what she's good and passionate about in the cannabis space.