Does CBD Show Up On A Drug Test?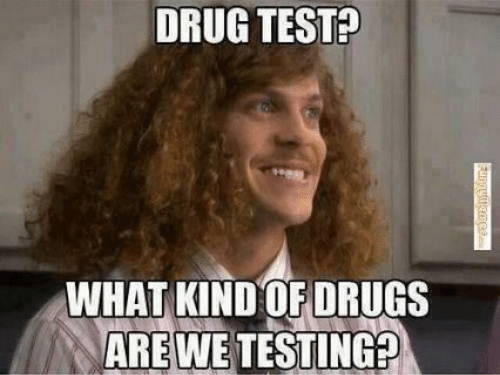 TribeTokes wishes all its old and new community members best wishes for the holidays and lots of good health, happiness and success in 2020!
As we head into the new year, American society is growing more and more comfortable with adult use / recreational marijuana use for health and wellness. Did you start using CBD in 2019? Thinking of finding a new job in 2020? You probably have nothing to worry about, but just to make sure, keep reading!
If you are still new to it all make sure to get the basics from our past blogs CBD 101, CBD for Anxiety/Stress and CBD for Pain.
Around this time of year, some folks may be considering a career change or sneaking out to a lunchtime interview with the competition. If you, a friend or a loved one is job hunting this year and have recently added CBD in any of its forms to your health regimen, you may be wondering if it could set off any alarms on a drug test administered by any potential new employer. The good news is that CBD alone shouldn't show up on a drug test.
You may have recently heard that Major League Baseball (MLB) formally announced it is removing marijuana from its list of banned substances/drugs of abuse for players - and there's talk of the NFL following suit. Go America! The Tribe will take a slice of apple pie with that!
While CBD itself may not set off a drug test, many CBD products contain trace amounts of THC. First, you will want to know which of the following your products are made with:
CBD Isolate => the CBD molecule is isolated from the plant into a powder form and then added into the product formulation - there is typically zero or "non-detect" THC in isolate

Full Spectrum CBD Distillate => an oil that contains mostly CBD but is "full plant" extract - meaning it also contains some of the other cannabinoids such as THC, CBN, CBC, CBG, THCv, and CBDv, as well as some of the original plant lipids

"Broad spectrum" CBD distillate => an oil that is full plant but has had the THC completely removed through a manufacturing process
In the United States, all CBD products (including full spectrum) are required to be produced from hemp plants with no more than 0.3% THC, which is a very trace amount. This means that in rare cases, using CBD might lead to a positive drug test, depending on the product's quality and composition. If you ingest very high doses of CBD—on the order of 1,000 milligrams a day, the residual THC could cause a failed drug test.
However, we recommend doses of 20mg at a time and ~100mg max of CBD per day, so this really shouldn't be an issue for most! Our half gram CBD full spectrum cartridges, for example, have about ~280mg of CBD and 1-2mg of THC on average in the entire cartridge (depending on the strain), and each cartridge lasts some customers an entire month - so it is very rare to consume this much!
Blood, Sweat & Tears -- Not so much!
In the workplace, urine-based testing is the most common method of testing. In urine, the metabolite THC-COOH must be present at a concentration of 50 nanograms per milliliter to trigger a positive test. THC is more quickly eliminated in the bloodstream than in urine so workplace blood-based drug tests are rare. Blood tests are most often used to indicate current impairment such as driving under the influence. Saliva testing isn't common, and there are no established cut-off limits for detecting THC in saliva. Hair testing isn't common either as metabolites are detectable in hair for up to 90 days.
Now if you are into THC, that's a different story and it will likely set off a drug test. Let's be honest, if you are reading this, chances are you aren't that interested in any job that requires a drug test anyway! However when the MLB stops testing for THC you can be sure other organizations will follow in increasing numbers. The world is only getting friendlier when it comes to the canna curious! Please click here to send us your feedback, questions and sign up for our newsletter. Good luck in 2020 and best winter holiday wishes from all of us at TribeTokes!
BASED ON THIS ARTICLE, YOU MAY LIKE...